If you've read my posts on FJ for a while, you've probably heard me mention that I have scoliosis.  I underwent a spinal fusion when I was fourteen, and I've had a fourteen-inch titanium rod with screws and hooks holding it into place against my spinal column. As you can imagine, this sometimes gets uncomfortable.
Now, from what we can tell now, I inherited the gene from my mother's side of the family—because guess who also has scoliosis? That's right, everybody's favorite, Aunt PJ. To be clear, the difference between my scoliosis (and subsequent surgery) and Aunt PJ's scoliosis is something like this:
Necessary disclaimer: I don't doubt that Aunt PJ's scoliosis causes her discomfort—I'm sure it does. But, as you can see, it's akin to comparing a deep paper cut with someone who just cut their finger off in a cigar cutter. I can't tell you what I wouldn't give for a ten percent curve, even after my surgery. That doesn't stop Aunt PJ, though, and she wants you to know she's in horrific. pain. every. day. Of course she does.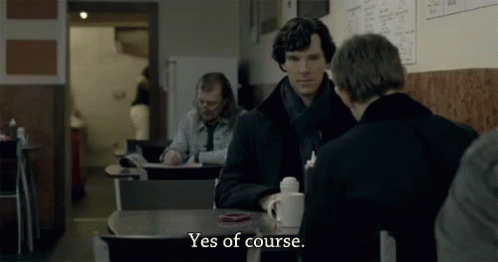 Given that we have the same diagnosis, it should come as a shock that when I had my surgery (and subsequent lengthy hospital stay and recovery time), Aunt PJ didn't reach out to me once, either through card or phone call. But that's Aunt PJ for you—if it's not about her, it's not important.
After the death of my grandmother, my mother moved back to her home state and moved into the family home to help settle the estate. As I've mentioned previously, Aunt PJ also lived there with two of her three children. This was also my first year in college, and I couldn't come home from school to visit my mother. Why, do you ask? Because there wasn't a decent bed available to me to sleep in, a requirement in my life post- surgery. That's right, a woman with scoliosis wanted me to just sleep on a cot. I ended up not visiting my mother for a year, until she moved. Four beds in the house and no one could give one up for a couple of nights so I could sleep and still walk in the morning.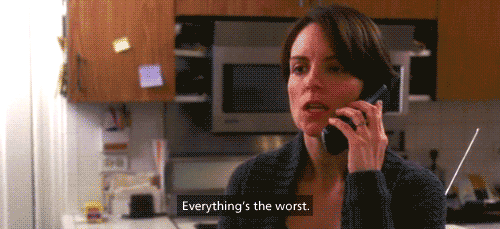 Over the years, Aunt PJ's scoliosis has supposedly gotten worse. She posts frequently about her pain and discomfort on Facebook and in person, eliciting sympathy from kinder-hearted folk than me. She now visits a chiropractor and refuses to sit on soft seating such as sofas and armchairs. Several times, Aunt PJ sat on a dining room chair and explained to me that her scoliosis kept her from sitting on the couch…while I was sitting on the couch. Trust me, Aunt PJ, if my twisty straw of a back can handle it, so can yours. 
So each and every visit I have with her, I get to hear about her wretched, pain-filled life (in which she is healthy enough to travel long distances, sit and stand for extended lengths of time, and participate in physical activities like yoga and going to the gym--you know, stuff that is difficult for me to do). And does she ever ask me how I'm managing? Yeah, you have two guesses and the first one doesn't count.